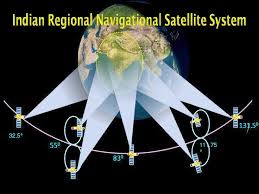 The Indian Regional Navigation Satellite System (IRNSS) is being readied for operation to provide location information across the country by July of 2016. The constellation of seven satellites will provide high accuracy that is said to be better than GPS.
All of the seven satellites in the constellation are expected to be in orbit by March 2016 according to the Indian Space Research Organisation (ISRO). The signals from the seven satellites will provide a precise position for people in the Indian region.
After the third IRNSS-1D satellite reached orbit in March 2015, the minimum satellite requirement for the system was met. The additional satellites launched later this world will greatly improve availability of both an S and L-band signal from the constellation.