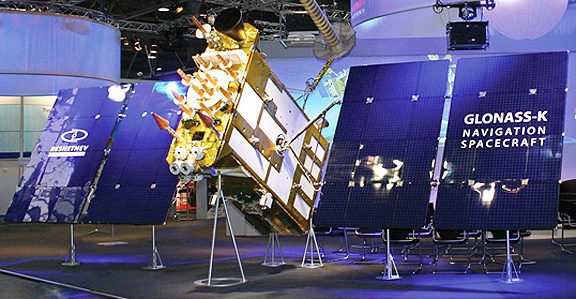 Glonass, the Russian global navigation satellite system, is nearing completion and is undergoing final tests. The system is designed to provide Russia with its own navigation data for military and civilian use to end reliance on the U.S. Global Positioning System (GPS).
Originally, the Glonass system was expected to be ready by 2012, but the Defense Ministry invested more in the systems ground stations to improve its global coverage. Earlier this year, Roscosmos detailed plans to install 48 additional ground stations in 36 partner countries.
To date, the system has not been adopted by the Ministry of Defense and rather remains in the research and development phase.
"We presented the system to the customer for final tests, which are coming now," said Andere Tyulin, CEO of Russian Space Systems (RCC). "During the tests, the customer gave us some comments, which we addressed, and Nov. 5 tests were resumed. We hope that the results of the test system will be put into operation. "