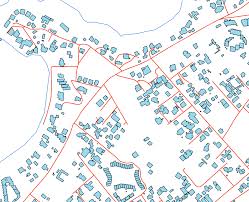 Brazil, Russia, India, China and South Africa met in Moscow this week to discuss and strengthen science, technology and innovation initiatives. The conference was meant as a discussion of cooperation between top ministers.
India's proposal on geospatial technologies promotes the development of Geospatial Technologies and Applications for operations, maintenance and GIS of national scales.
Potential areas of collaboration include:
National mapping
National GIS Applications
Earth Observation Applications
Land Information System
Institutional Mechanism and Capacity Building
Industry Engagements
Further it aims to leverage BRICS countries competencies such as China's Cloud Computing expertise in data sharing during disaster management, Russia's Spatial data processing and standardization capability; Brazil Model of Regional SDI platform for data sharing among South American countries.
A BRICS MoU on STI Cooperation was also signed during the 2nd BRICS STI Ministerial Meeting at Brasilia, Brazil during March 2015.
A new initiative 'A BRICS Young Scientists Forum' has also been conceived to create a platform for young bright talented students of science and engineering. India will host 1st BRICS Young Scientist Conclave in 2016.