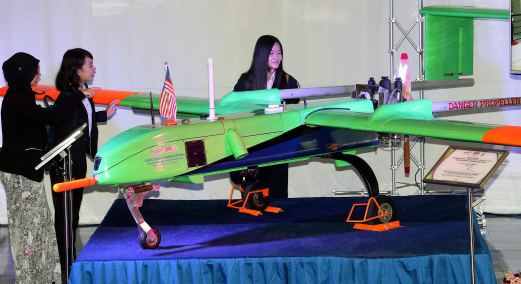 The Malaysian federal government has invested in a new unmanned aerial vehicle to monitor land use, natural resources and to aid in disaster management. The new Tangau UAV is a 185kg drone capable of covering 100 km in up to four hours of flight.
The drone was developed by the Remote Sensing Malaysia Agency (ARSM), Multimedia University (MMU) and UST Sdn Bhd. The system is equipped with radar sensors, an optical sensor system and a ground control station.
"This RM3 million project was first researched in 2008 to then be developed in 2013 and fully operational by 2014," said Datuk Wilfred Madius Tangau, Science, Technology and Innovation Minister. "The system has now clocked a total of 180 hours of flying time."
Authorities plan to use the newly-built drone to monitor floods during the monsoon season.