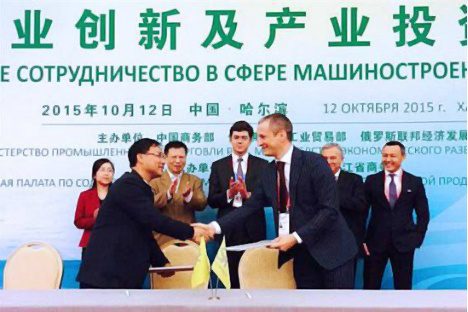 The Chinese investment fund, Cybernaut, signed an agreement with the Russian space technology company, Dauria Aerospace, to invest $70 million to develop 10 satellites as part of the Urban Observer project. A new joint venture will be created in Hong Kong to conduct daily imaging of the world's 100 largest cities with an accuracy of 0.7 meters per pixel.
The two companies signed the agreement this week as the second Chinese-Russian Expo in Harbin, China.
"Our company is the pioneer of private aerospace in Russia and is strategically aimed at expansion into the new market niche of space technology application," said Sergey Ivanov, CEO and Co-founder of Dauria Aerospace. "At the moment, there are no solutions that provide monitoring with an exceptional shooting frequency of all aspects of the city's functions, including industrial, mining, and transport infrastructure. UrbanObserver can become a key element for the development of Chinese-Russian infrastructure projects."
The Auriga satellite, a prototype of the satellites that will form the UrbanObserver constellation, is still under development. Its launch is planned for 2017.