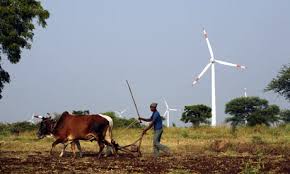 The Indian government unveiled a new online geographic information system (GIS) tool that displays the wind energy potential of different locations across India. The Atlas is aimed at policy makers to improve the country's use of this renewable energy.
The Atlas includes average annual value for wind speed and wind power density. The entire country is covered at a 500-meter resolution, with key areas represented at the 100-meter level.
The data behind the map came from satellite observations as well as on-the-ground readings from more than 1,300 locations.
The Union Ministry of New and Renewable Energy (MNRE) was responsible for creating the online Atlas. The National Institute for Wind Energy (NIWE) did the analysis to provide the more detailed maps.