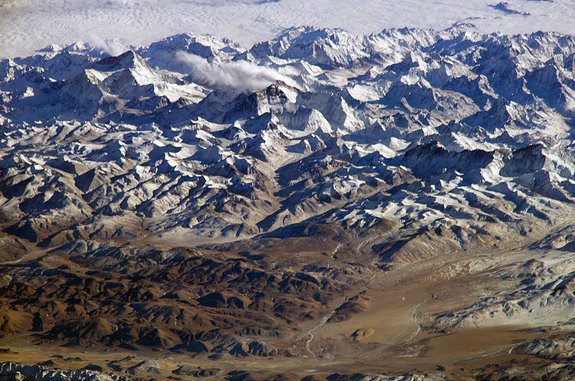 The recent 7.8-magnitude earthquake that hit Nepal moved the world's largest summit three centimeters. The shift moved the summit to the southwest, according to China's National Administration of Surveying, Mapping and Geoinformation.
The summit had been creeping northeastward at a rate of 4 cm a year, so this shift moved it backward. This motion is caused by the collision between the Indian and Eurasian tectonic plates.
The earthquake caused a rise of early one meter near Kthmandu, while further north the ground dropped.
While the peak shifted slightly in direction, the Chinese mapping agency reported no drop in height.