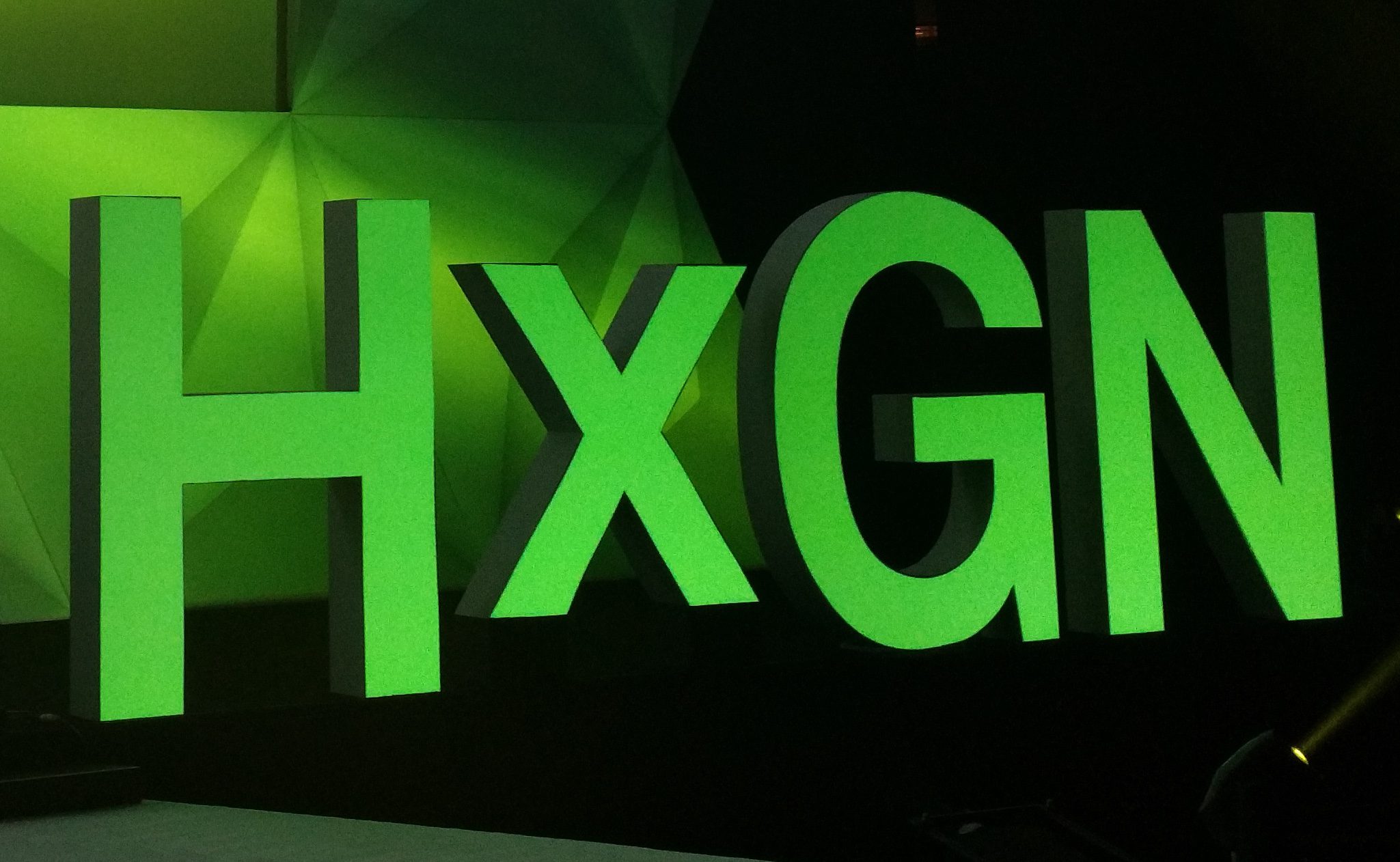 Stojic suggests that we're hoarding geospatial data and preventing others from making good decisions from it. There is an explosion of data from multiple sources: microsats, uavs, mobile mapping and crowdsourcing. The workflows of the past, with all this new data, are struggling to adapt. We're being asked to do more and better, and the better revolves around extracting information and doing more with our information.
Last year Hexagon Geospatial realigned their product set with the Power Portfolio. This year, the move is to extend the power of the portfolio by extending the tools on the cloud, the ability to extend data to the cloud as a service, and a geospatial platform on the cloud to build applications.
The company announced that the desktop products Imagine and GeoMedia will be ported to the cloud for use on a subscription model. Through some innovative approaches, users will be able to access these tools from any computer and IT departments will no longer be burdened with installing and updating the software. The cloud-based software will take advantage of local computing resources, and there's no need to put your own data on the cloud as it can be accessed locally.
The company is launching a new data product called Map Chest (think a geospatial version of Dropbox) that connects to storage as a service. You can upload, compress and deliver your content via the Amazon Cloud. A variety of raster formats are supported and compression helps to keep the costs down. Publishing services include OGC Web services and streaming. There are four plans from a free 1GB plan up to a 1TB professional plan at $499/mo.
One of the targets for this storage service are UAV companies. Hexagon Geosystems has partnered with Geosystems Germany GmBH on a UAV Cloud Solution with automating compression, aerial triangulation, point cloud extraction, and ortho mosaic.
In other software news, GeoMedia 3D now supports mobile mapping and terrestrial LiDAR data. Mobile mapping systems collection of road or utility networks. The tools also allow for the analysis and update of data with the point cloud as a reference source — fused in GIS for asset management, inventory and other applications.
Hexagon Geospatial believes that the map of the future is not a map — we need maps that are alive and fresh. They need to tell us what was, what is, what can be, and what will be. With that transition in mind, they are launching Hexagon Smart M.App as a platform for building a map of the future— integrating GIS and imagery for designing, developing and delivering (and selling) applications as a service.
With this new capability, Hexagon built a Green Space Analyzer that shows gain and loss over area and time, and overlaid with business intelligence. Another web-based applications that was presented was a GeospatialLightTable (GLT) application, with imagery delivery, content access and photogrammetric measurements and analysis features.
A beta for this new online mapping platform is accessible at smartmapp.hexagongeospatial.com, and the product is slated to launch in November.
This story first appeared in our sister publication: Sensors & Systems