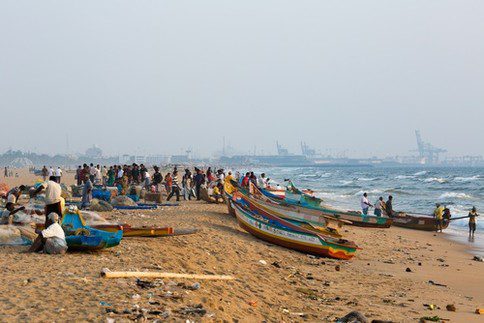 The effort was organized by Krishnamurthy Mamasamy, professor of applied geology at the University of Madras. He teamed with Kyoto University of Japan, along with the University of Melbourne and University of Victoria, to foster community-based preparedness.
The locals are now involved in helping to develop the map along with communication tools and a general raising of awareness of disaster-related issues in the region.
Teams traveled house to house in the the fishing village of Sulerikattukuppam to mark huts in villages and to detail the people living there. The map also took into account the social networks as well as the state of the infrastructure. With this data, the team then worked to develop evacuation routes.
This community-based mapping effort is now being used as a template for further work throughout the whole state.