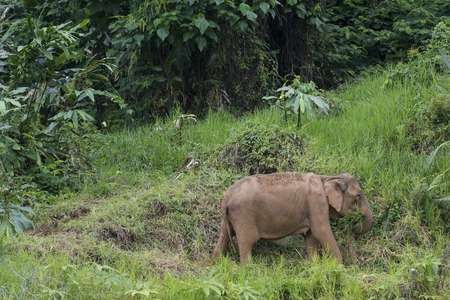 Habitat loss and forest fragmentation are considered the biggest threat to the Asian elephant. Much of their range has been converted to plantations, housing, highways and farmland.
The researchers studied the elephants on peninsular Malaysia, tracking elephants in both Northern Johor and Terenggaru National park, using satellite tracking technology. The study found that the elephants perferred the second growth forest where an abundance of open space and grass provided food and the logging roads allowed for easy access.
The study also revealed the great dependence on a reliable water source, with 75% of travel within a 1.5 km radius from their water source.
For more information, see "Analysing Elephant Habitat Parameters using GIS, Remote Sensing and Analytic Hierarchy Process in Peninsular Malaysia." Pertanika Journal of Science and Technology 23(1): 37-50(2015).