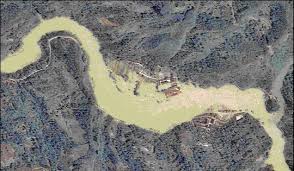 The National Science and Technology Center for Disaster Reduction (NCDR) of NARLabs has dedicated itself to integrating expertise from multiple disciplines, input from end users and big data from all sources in the emergency preparedness and response community.
Efforts to establish an integrated disaster response decision support system began in 2010. This computer-aided decision support system improves the resilience and responsiveness of information technology to enable real-time disaster sensing, visualization, analysis, experimentation and prediction, critical for time-sensitive decision making. And it holds the potential to mitigate the effects of natural disasters through broad knowledge of preparedness and response at the human, social, economic and environmental dimensions.
FORMOSAT-2, an Earth observation satellite operated by the National Space Organization (NSPO) of NARLabs, is an important component that supports rescue and reconstruction efforts. This input helps NARLabs conduct comprehensive surveys of disaster-stricken areas.
Learn more about NARLabs disaster response initiatives here.