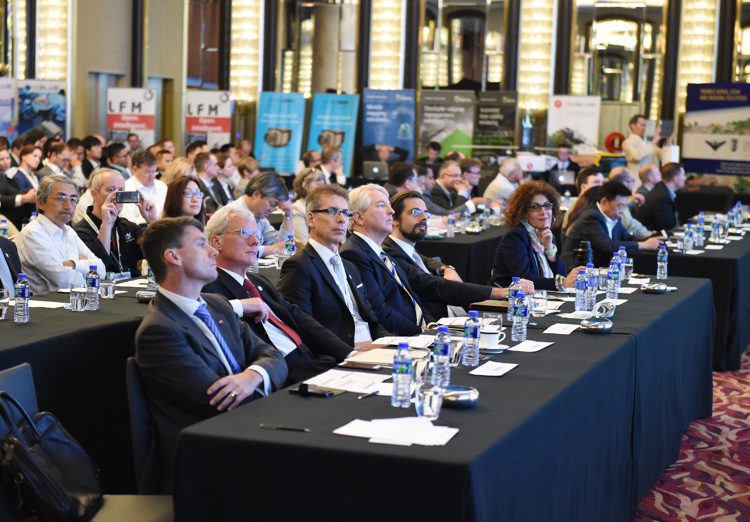 RIEGL gained their license to operate in the company in 2014, and have partnered with both
Five Star Electronic Technology Company and Red China GeoSystems to distribute RIEGL laser scanners to the Chinese market. We heard from both executives from these companies who welcomed the audience and discussed their operations. The companies are bringing the state-of-the-art hardware and software to the Chinese market.
The companies have applied mobile laser scanning (MLS), airborne laser scanning (ALS) and terrestrial laser scanning (TLS) to many projects across China in a short amount of time. In addition, they have been pioneering the use of Unmanned Laser Scanning (ULS) for the country's surveying and mapping agency.
RIEGL's VUX-1 ultra-compact sensor has been mounted on the company's RiCopter unmanned aircraft system, and has been extended to two new form factors that were announced at the event. The VUX-1HA (high accuracy) provides an increased density to the captured point clouds and the VUX0-1LR (long range) is designed for higher altitude flights. The company also announced the VP-1 mount for manned helicopter mounting of any one of these small scanners.
The company also unveiled the RIEGL VMQ-450 single-scanner mobile mapping system that complements their high-end VMX-450 two-scanner system.