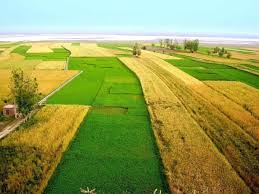 More than 70 participants joined the workshop from different universities of Pakistan including agriculture universities of Peshawar and Faisalabad. The NUST, in collaboration with participating universities, will conduct biomass resource mapping in 167 tehsils of 44 districts in all the four provinces of Pakistan. This is a 5-months activity funded by the Word Bank, says a press release issued here on Tuesday.
The World Bank and Alternative Energy Development Board (AEDB) are implementing a Renewable Energy Resource Mapping activity covering all of Pakistan. The project is funded by World Bank's Energy Sector Management Assistance Program (ESMAP) and is focusing on assessment of wind, solar and biomass resources, mapping and spatial planning, including ground-based data collection, data analysis and GIS mapping. Full Advantage Company of Thailand, Simosol of Finland, PITCO and NUST from Pakistan are the stakeholders of this project.
The survey will be performed as a person-to-person interview by the survey team with the farmers using smartphones as survey tool.
They will be using a phone application that can record their responses, indicate the location of the interview and attach a geographically targeted photograph of a reference field of the farm.
The survey has two objectives: to provide data to estimate the harvest residue potential or energy production use, and to collect reference ground observations for satellite image based land use classification.
A network of universities and research institutes led by NUST will conduct the survey, while PITCO will be responsible for monitoring and validating the survey results. Ultimately, exact estimation of biomass as energy will be available to assist the investors for the installation of biomass based power plants in Pakistan.