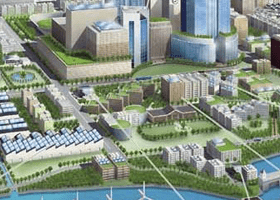 The agency will hire a private firm to conduct the project. Although the city had begun a similar project earlier, they will start from scratch as there were technical failings with the past prcoess.
The city's smart city efforts include WiFi connectivity intelligent parking systems and waste to energy conversion.
Delhi is planned to be the first smart city of 100 planed across the country that is being led by Narendra Modi's government. The smart city within the capital is planned as a complete sub-city on 20-24 hectares that wil be equipped with the latest technologies and waste management techniques.