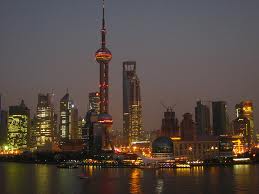 This multifaceted network has the capability to cover many applications, while also providing opportunities for intensive campaigns with a rich spatial and temporal database to provide context. SUIMON already provides important data to support the economic activities within Shanghai and the East China region. For example, the world's largest seaport (Yangshan seaport;) is located on the coast here at the end of a chain of islands. A large amount of traffic travels along exposed roads to this destination. With a weather station located right at the container port, forecasts for both shipping and road traffic are supported. This allows both efficient loading of cargo and safer travel on both land and sea, under the wide range of meteorological conditions experienced in this region.
Shanghai had a population greater than 23 million in 2010, with more than 2.6 million automobiles, more than 32,000 tall buildings (>30 m tall), and over 1,200 skyscrapers (>100 m tall). The city, given its subtropical monsoon setting, with water on two of its three sides, frequently experiences typhoons, severe rain, heat waves, thunder and lightning, fog, storm surges, and other meteorological hazards.
Some of the pressing air quality related scientific questions that are being addressed draw on SUIMON, such as the temporal and spatial extent of the pollution plume from the Shanghai megapolis: how the photochemical processes function under very high aerosol loadings, the impact of the synoptic- and local-scale weather on pollutants, and the influence of atmospheric composition, especially ozone (O ) and fine particles, on human health, agriculture, ecohydrology, and other systems.
Learn more about how SUIMON is addressing the climate conditions and public health and safety requirements here.