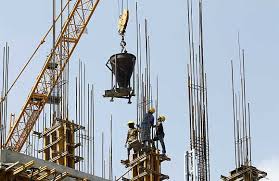 The project will focus on giving results-based grants to eligible ULBs in the state; invest in urban services such as water supply, sewerage, drainage, solid waste management, and urban transportation networks; and strengthen the capacity of ULBs to carry out reforms in the areas of urban finance and governance. Most of these components will be open to all ULBs who may wish to participate within an agreed framework under the project.
This is in keeping with the needs of a rapidly urbanizing state where about 35 million people reside in urban areas and account for 9.6 percent of India's urban population.
"Tamil Nadu is a rapidly urbanizing state and a pioneer in many aspects of urban development. However, there is a huge unfinished reforms and investment agenda for the state," said Onno Ruhl, World Bank Country Director in India. "This project will help empower urban local bodies in Tamil Nadu mobilize resources and improve service delivery functions as it moves from interventions such as building city roads to more complex work such as constructing sewerage systems."
The project is expected to benefit over two million urban residents from the participating ULBs – at least 40 percent of whom are women. Interventions such as waste water collection and treatment, water reuse, storm water drains and restoration of water bodies will not only help improve urban services but also make it environmentally sustainable.
Through some of its other key components, the project is designed to provide results-based grants to eligible ULBs to implement new urban-management models that strengthen their governance and financial sustainability. Three ULBS namely Vellore, Erode and Hosur Municipalities have been selected to pilot interventions towards improving urban governance by empowering ULBs, improving their organizational capacity, managing finances in a sustainable manner, implementing e-governance and following public disclosure norms.
Some of the next generation municipal e-governance and GIS systems will be rolled out through a centralized web-enabled application for e-governance and by scaling up GIS systems in all ULBs. Roll out of mobile-based applications, opening of citizens' service centers in ULBs for easier and more efficient service delivery for citizens, and strengthening and upgrading the ICT infrastructure will be some of the other important initiatives under the project.
"The World Bank has had a long engagement with the Government of Tamil Nadu in the urban sector. The Tamil Nadu Urban Development Fund, set up under a World Bank project in the late 1990s, has played an important role in supporting ULBs in the state to improve urban services, building capacities and fostering greater access to financial markets for Tamil Nadu ULBs, while maintaining an outstanding track record of 100 percent loan repayments from ULBs over the last decade. This project will continue this partnership and support the government as it moves forward to address the next generation of urban development challenges and reforms in the state," said Raghu Kesavan, Senior Infrastructure Specialist and the Task Team Leader for the project.
The loan, from the International Bank for Reconstruction and Development (IBRD), has a 7-year grace period, and a final maturity of 32 years.