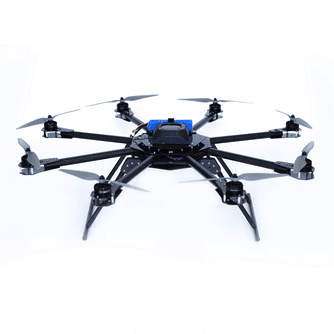 Arch Aerial has developed a custom octocopter drone that uses light detection and ranging (LiDAR) to create three-dimensional topographic maps of the ground. These maps, with the removal of vegetation, help to pinpoint the features where these bombs are usually found, such as bomb craters and bunkers.
Finding bombs or land mines is slow and dangerous work. The hope is that these detailed maps can speed the process, particularly in dense tropical rainforests where its difficult to see what the land looked like when the bombs were dropped or the landmines were buried due to thick vegetation.
Arch Aerial will begin field-testing its drones in Laos, where the US dropped nearly 2 million tons of explosives during the Vietnam War, within the next six months.
Learn more about Arch Aerial's use of LiDAR on drones here: http://archaerial.com/lidar-survey/