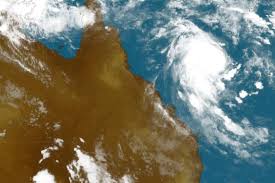 Using the technology, emergency responders mapped the damage via mobile devices to create a near real-time view of the disaster; delivering critical information to crews stationed in the command centre and on the ground as the event unfolded.
Whole streets were assessed in minutes and more than 8,000 buildings were checked in the first fortnight with the technology, with information used to allocate resources, inform partner agencies of required aid and prioritise work orders.
Peter Timmers, senior spatial solutions developer with the Public Safety Business Agency (PSBA), will discuss how the technology – from smart mapping giant Esri Australia – is used during emergencies to more than 400 IT experts at the Locate15 spatial event at the Brisbane Convention and Exhibition Centre today.
"One of the critical aspects of smart mapping technology is that it enables information to be shared across multiple applications and for a range of purposes," Mr Timmers said.
"Queensland Fire and Emergency Services (QFES) operation centre staff collate the data, using the technology to prioritise responses and assign crews.
"They then feed this data to other agencies involved in the recovery, ensuring there is accurate information available for those tasked with helping people affected by the disaster.
"The approach proved invaluable during the recent Tropical Cyclone Marcia response and moving forward, it will be vital in expediting federal and state funding for disaster relief.
Esri Australia Public Safety specialist Mark Wallace said the application was also available offline for crews in remote areas or when communication networks were damaged.
"Teams input information while offline and the data is automatically uploaded to the command centre when they are back within range," Mr Wallace said.
Mr Wallace, who will chair the Emergency and Disaster Management session at Locate15, said QFES officers equipped with mobile mapping technology also monitored more than 25 bushfires from aircrafts during the recent fire season. "The technology provided a real-time appraisal of the bushfire situation," Mr Wallace said.
"This meant authorities could quickly understand the extent of the fire, assess which assets were under threat and strategically dispatch resources to combat the blaze."