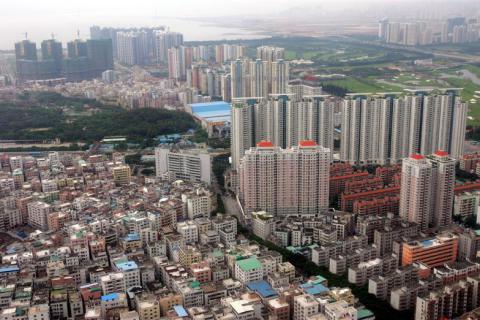 Rather than survey and compile officials from each country in the region, the World Bank used satellite imagery and geospatial mapping to compare and define urban areas using a standardized metric. The use of historical imagery and map data allowed them to also compare rates of growth. Findings include the Pearl River Delta with an explosion from 4,500 square kilometers in 2000 to 7,000 square kilometers in 2007.
Populations in the region are still 64% non-urban, but the rate of urbanization is expected to accelerate. There are eight megacities in the region with populations greater than 10 million people and 123 cities with between one and 10 million people already.
The analysis and interpretation of geospatial data—including all satellite data processing to map urban expansion as well as the calculation of urban metrics—were developed and led by Professor Annemarie Schneider (University of Wisconsin-Madison). Population distribution data were produced by the WorldPop project, led by Dr. Andrew Tatem (University of Southampton), with mapping carried out by Nirav Patel (George Mason University), and supported by Forrest Stevens and Andrea Gaughan (University of Louisville). Population data for China were from the China Data Center at the University of Michigan. The software used to display the data online, the Platform for Urban Management and Analysis (PUMA), was developed by GISAT as a related activity.
The use of geospatial technology to provide consistent measurements across the region should help urban leaders gain a better understanding of growth. Within just a few years hundreds of millions of people will continue to expand the size and population of the regions megacities. This report should help plan for that growth with services, employment and housing to match.
Read the full report here: http://www.worldbank.org/content/dam/Worldbank/Publications/Urban%20Development/EAP_Urban_Expansion_full_report_web.pdf