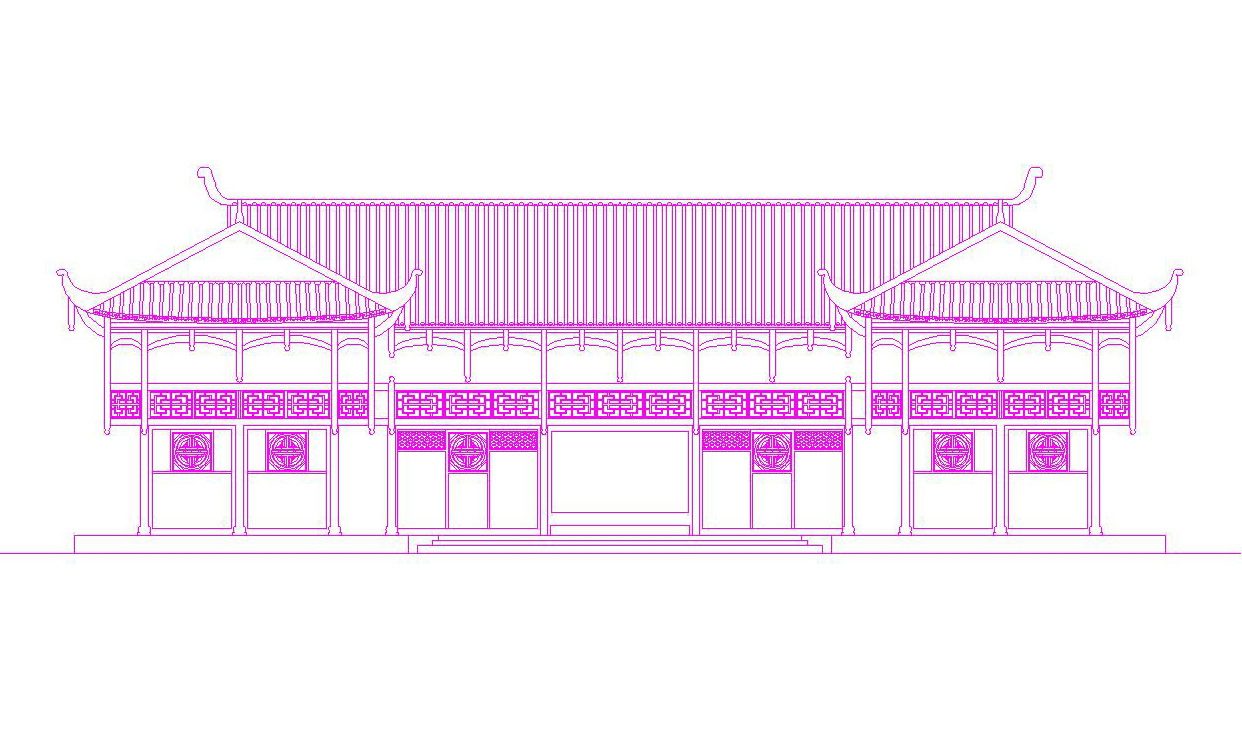 LaoSiCheng was the nerve center of the Tujia people (also known as native officials) during its 800 odd years of reign. The remarkable architecture has earned the ancient city great prominence in the cultural scene. In fact, renowned curators have recognized LaoSiCheng for having some of the rarest relics amongst the Southwest Ethnic Minority communities, as well as for being one of the most well-preserved ancient cities nationwide.
Preserving a Piece of Human History
In 2011, Beijing Urban Construction Exploration & Surveying Design Research Institute Co., Ltd (Beijing UCESD) was engaged by Beijing University of Civil Engineering and Architecture to produce a comprehensive documentation archive for LaoSiCheng.
Beijing UCESD is a well-known enterprise in the national survey industry. The company pioneered underground railway exploration and surveying services in China in 1958. Beijing UCESD is one of the leaders in the field of geotechnical engineering integration, as well as surveying and mapping, with a specialization in railway transportation and civil construction projects.
Understandably, the inscription of LaoSiCheng as a heritage site is a complex process that involves proper documentation. To acquire cultural historical status, accurate digital models are required as supporting documents in the application. While Beijing UCESD had rich experience in a variety of exploration, assessment and surveying services, 3D laser scanning and heritage preservation projects were relatively new territories for the company.
The engineers at Beijing UCESD were familiar with surveying equipment such as total stations. However, the requirements of the LaoSiCheng project made them quickly realize the need for additional capabilities.
Ms. Long Gong, Survey Engineer of Beijing UCESD, expressed, "Total stations record data for only one point at a time, so it would be too time consuming to use that for the LaoSiCheng project. What we needed was a device that could perform overall scans and render 3D images quickly."
The FARO Laser Scanner Focus3D uses reference targets, which allows for quick data registration.
The Search for a Solution
Driven by a specific need, Beijing UCESD went hunting for new equipment in the market. When the company came across FARO's solutions, it found the FARO Laser Scanner Focus3D to be the perfect solution for the project. The Focus3D is a 3D laser scanner capable of acquiring large volumes of data at high speeds, creating high-fidelity virtual copies of reality in millimeter-accuracy within a short time. "Compared to using total stations, the Focus3D enabled us to work much more efficiently," revealed Ms. Long. "The Focus3D collected large volumes of point cloud data, which could then be post-processed into meaningful models or images. However, with the total stations, the drawings had to be manually produced."
Acquiring and Using the Data
Using the Focus3D, the team completed data collection for the 400m2 site within a day. Scans were taken at a variety of angles and standpoints to ensure comprehensive coverage in the documentation. Beijing UCESD managed to cover all required areas with only 12 scans, and each taking around 10 minutes. Due to the Focus3D's fuss-free set up, moving between scan sites was as simple as repositioning a camera on a tripod stand. This helped the team minimize the amount of time spent on-site at LaoSiCheng.
Aside from time-savings, the team from Beijing UCESD appreciated the portability of the Focus3D while they were on-site. With a size of only 240 x 200 x 100mm and a weight of just 5.0kg, the Focus3D is the smallest 3D scanner ever built. Ms. Long stated, "We like that it is truly a standalone solution. The scanner does not require any external devices to operate. This made it especially useful for scans in tight spaces, such as atop a scaffold structure, to scan the eaves and intricate details of the roofs."
Related to intricate detailing in the architecture, Ms. Long found that the high levels of accuracy and detail provided by 3D laser scanning technology made the Focus3D stand out. The high-fidelity digital models of LaoSiCheng were primarily used in the application to be considered a national heritage site. However, the detailed 3D laser scans also came in handy as a form of verification to 2D blueprint drawings of the ancient buildings. "This information was exceptionally important as a point of reference for repairs on the buildings, which was required from time to time," said Ms. Long.
After spending one day on-site for data collection, the scan data was easily transferred via an SD card to a computer back in the office for post-processing using the FARO SCENE 5.0 Software. Some features of the SCENE include 3D stereoscopic visualization of scans, and sharing of scans across networks with other users. Precise 3D representations of the ancient city can be reproduced on paper, facilitating a variety of requests in the setting up and maintenance of a heritage site.
Since purchasing the Focus3D, Beijing UCESD has expanded its repertoire of services and capabilities. By combining 3D laser scanning with existing technology, the company is even better equipped to conduct various surveys and research projects, providing clients with new insight. FARO is glad to have supported Beijing UCESD's first foray into heritage preservation.
About Beijing Urban Construction Exploration & Surveying Design Research Institute Co., Ltd. (Beijing UCESD)
Established in 1958, Beijing Urban Construction Exploration & Research Institute was one of the earliest units to obtain Grade A certification in geotechnical engineering investigation and surveying since the founding of the People's Republic of China.
The first Chinese large-scale enterprise to engage in underground railway exploration and surveying, the company specializes in railway transportation and civil construction projects, and its services include consultation, exploration, monitoring, surveillance and testing, and risk assessments for geological hazards.
About FARO
FARO is a global technology company that develops and markets computer-aided coordinate measurement devices and software. Portable equipment from FARO permits high-precision 3D measurement and comparison of parts and compound structures within production and quality assurance processes. The devices are used for inspecting components and assemblies, production planning, inventory documentation, as well as for investigation and reconstruction of accident sites or crime scenes. They are also employed to generate digital scans of historic sites.
With FARO, 3D measurement and documentation needs can be fulfilled confidently. As a pioneer and market leader in portable computer-aided measurement, FARO consistently applies the latest advances in technology to make its industry-leading product offerings more accurate, reliable, and easy to use. The focus is on simplifying workflow with tools that empower customers, thereby dramatically reducing the on-site measuring time and lowering overall costs.
Worldwide, approximately 15,000 customers are operating more than 30,000 installations of FARO's systems. The company's global headquarters are located in Lake Mary, Florida, with its European head office in Stuttgart, Germany and its Asia-Pacific head office in Singapore. FARO has branch locations in Japan, China, India, South Korea, Thailand, Malaysia, Vietnam, Canada, Mexico, United Kingdom, France, Spain, Italy, Poland, and The Netherlands.
Further information: www.faroasia.com