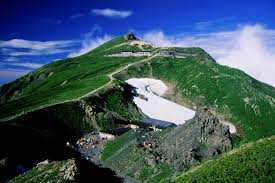 The epicenter of the earthquake was roughly five kilometers underground near this popular skiing destination. The area has experienced several aftershocks since the event over the weekend.
The quake injured seven seriously and has left more than 300 people living in evacuation shelters.
The archipelago of Japan is often struck by natural disasters including earthquakes, floods, and eruptions of volcanoes, which could be disastrous. It is one of important tasks of GSI to provide data for disaster prevention and mitigation as well as for formulation of countermeasures against those hazards.