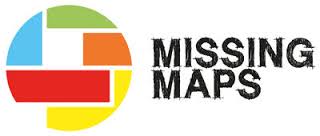 The project will recruit thousands of volunteers to map parts of the world most vulnerable to humanitarian crises; places that are vulnerable to natural disasters, disease outbreaks, epidemics or conflict. The maps that are created will be available to everyone, and will be particularly useful to non-government organizations (NGOs) that are doing humanitarium work in these areas. The new maps will mean that these groups an get to patients more quickly, track diseases more effectively and better understand where the needs are the greatest following a natural disaster or other emergency.
The project is being run through Open Street Map, which guarantees that the data collected and the maps that come from it will be free, accessible and without restriction forever.
Volunteers are being asked to trace featues for target locations using aerial photographs as a backdrop. Tracing road networks, building and landmarks helps build the base map for these areas, and these volunteers can reside anywhere in the world. Next is the on-the-ground field verification that is done using Filed Papers, writing local names and adding the kind of details that can only be captured in place.
To get involved, go here: http://www.msf.org.uk/missing-maps-project