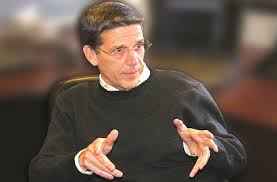 Hardware changes drove software, and then software drives hardware advancement, and the cycle repeats. We don't have a meeting and say that we should have a new wave, they only become apparent looking back. There are also overlapping waves. Software engineers make tradeoffs on the design, and they occur when it is created, which means that software needs to be restarted with each wave.
In retrospect, the objective for CAD was easy, the goal was to replicate what was created on paper. It has evolved over time toward computer aided design, with a focus on design. With the advent of BIM, it's an evolution from design to process, which is very different than the initial goal and objectives of the software.
There are many hardware issues that are advancing and converging:
Now, with servers for hire, computers are modularized and with economics that makes rental cheaper than we can buy computers for ourselves.
Innovation in radios are distributing bandwidth differently and allowing for quicker connections and more data transfer capability anywhere.
Graphics processors have advanced very quickly, thanks to gamers, and that allows us to push more graphics for richer visualization.
Sensors are becoming very affordable, and are incredibly accurate.
With the sum of this hardware we have the advent of several software advancements:
Big Data – not just a database – the ability to query the data to answer questions quickly.
We have the advent of social media, where we share information easily with each other.
We have portable applications on handhelds that package data and objectives.
We also have the techniques to modularize a computer and put it into things like bulldozers that is part of the Internet of Things.
The way to think differently is to think the same. With the start of CAD, the problem was addressed by offering a data model and offering ways to query that data model. Keith Bentley says we need to think how the business world thinks about model information. We need to make ways that the physical and virtual thing look the same — the modeled world and the physical world — to understand it and infer information. You don't want to think of the boundaries. The real world changes all the time, and we need to fuse the two so that we can better understand our projects.
Bentley priorities include:
a common environment means we don't need a cloud or mobile end point, we need it to run across desktop, cloud or mobile.
a new and expanded data model (from CAD to CADD to BIM) with centering on business properties and not physical properties
the cloud is about connecting, with the need for greater connectivity
change management and change detection will be much more important and getting bigger
users will use more kinds of products, open source, and interoperability is a key
Keith Bentley feels that we're at the start of a big wave, and that everything has to be connected. It won't happen overnight. It will be taken in steps toward where we need to go, but we'll all need to work together to realize the potential.