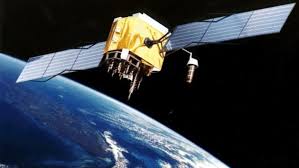 In addition to his duties with the Chinese Academy of Sciences, Huadong is also the Secretary-General of the International Society for Digital Earth (ISDE) and Editor-in-Chief of the International Journal of Digital Earth (IJDE). His contributions recently garnered an award of Academician in recognition of his outstanding contributions to fields of remote sensing, earth observation and Digital Earth. He has played a leading role in radar remote sensing research and applications both in China and internationally.
Global change is a growing area of research that incorporates monitoring and analysis of land cover, oceans, atmosphere, deep Earth processes and human society. The field spun off of climate change research, when it was realized that broader change mechanisms are occurring and are little understood.
Huodong didn't specifically call for thse global satellites to be a mandate and responsibility of China. They may indeed be part of the larger Global Earth Observation (GEO) effort that is headquartered in Geneva. Regardless, this call for a far-forward vision of Earth observation to monitor and research global change from a pre-eminent Chinese scholar puts more weight and impetus on this mission.