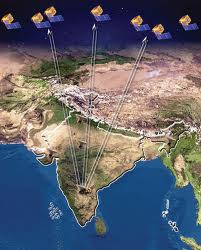 Polar Satellite Launch Vehicle (PSLV) – C26, carrying IRNSS 1C, lifted off from the first launch pad of Satish Dhawan Space Centre in Sriharikota at 1.32am. The satellite detached from the launch vehicle about 20 minutes after the launch at an altitude of 499.63km soaring with a velocity of 9604.87 metre per second.
The satellite is now in a geostationary orbit alongside its predecessors 1A and 1B that are on inclined orbits. Two more geostationary satellites are planned, with two more in inclined geosynchronous orbits to increase the angle of separation between signals.
The IRNSS navigation system will be instrumental for such activities as road and aerial navigation, disaster management, mapping and surveillance.
Source: ISRO