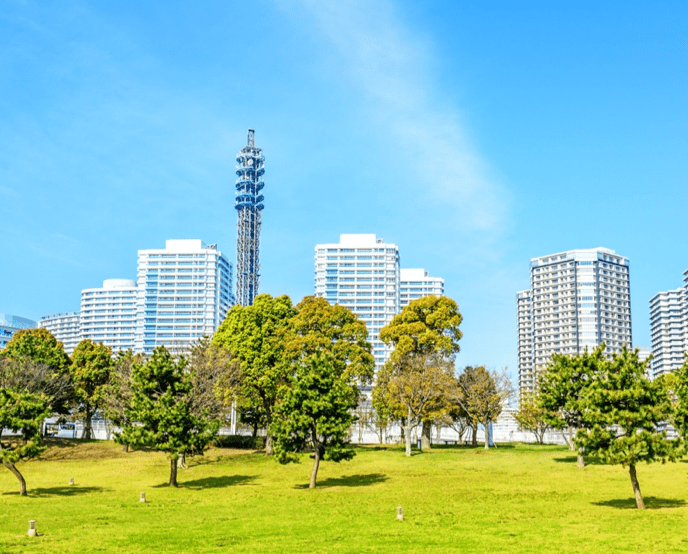 Among the Asian cities vying for the City Climate Leadership Awards are:
Yokohama, Japan has undertaken a smart city project in an effort to improve energy use and reduce emissions in light of climate change and a growing population. The city is the second largest in Japan, with 3.7 million residents, and rapid urbanization is putting a strain on land use, transportation, and the environment. The Yokohama Smart City Project began in 2010 in targeted districts, and has since spread throughout the city. The actions include a smart energy grid with encouragement for energy conservation, and improved transit options that include the introduction of 2,000 electric vehicles with accompanying charging stations.
Shenzen, China has aggressive goals for reduced emissions from transportation as well as a carbon trading plan. The city has a goal of adding 35,000 new energy vehicles within a two-year timespan with the aim to achieve near zero emissions. The carbon trading scheme is aimed mainly at the city's manufacturing companies with a goal of reducing carbon emissions by 21%.
Changwon, China is combatting air water and soil pollution as a result of rapid urbanization and a manufacturing base. The city set goals to improve the amount of green space and parks, improve recycling, add renewable energy and create eco communities. They have also implemented "Green Apartment Competitions" that have resulted a reduction of nearly 14,000 tons of CO2.
Seoul, Korea implemented the One Less Nuclear Power Initiative to reduce the city's energy demand. The goal is to reduce by the equivalent of one nuclear power plant. In addition, the city has invested heavily in solar energy panels to generate clean energy. The Seoul Solar Map helps identify the buildings and houses that can benefit the most from new solar installations.
Melbourne, Australia has faced extreme drought and heat over the past thirteen years, feeling the need to adapt to climate change. The city has expanded tree planting nad green space efforts as well as stormwater harvesting schemes to combat drought. The urban forest strategy and open space strategy are projected to double the city's tree canopy with 12,000 new trees and 10,000 sqm of green space.
Taipei, Taiwan is fighting vehicl pollution from more than 1 million registered motorcycles in the city. They have implemented sensors to understand emissions as well as schemes to reduce the emissions from diesel trucks. The city is encouraging cycling rather than motorcycling, with more than 5,000 bicycles throughout the city in a bike share scheme. The goal is to improve the air quality while encouraging a healthy lifestyle.
Read more about these projects, and vote for the city you feel is doing the best job at: http://cityclimateleadershipawards.com