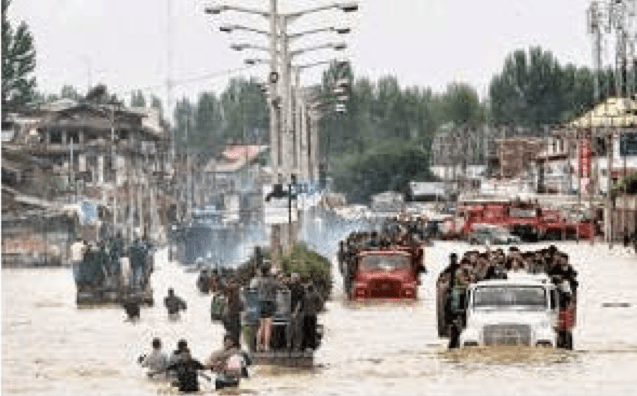 There is widespread damage, and the need to care for more than 28,000 displaced people, while also rebuilding infrastructure. India reportedly evacuated more than 20,000 people from inundated areas in Jammu and Kashmir. The three highways connecting Kashmir with Jammu have been damaged badly. The Border Roads Organization made an assessment and indicated at least a week before traffic could be restored.
The rivers Chenab, Ravi, Sutlej, and Jhelum all overflowed in the Punjab, Gilgit Baltistan (GB) and Azad Jammu and Kashmir (AJK) regions.
Social media played a big role in outreach and reporting of the events. The hashtag #KashmirFloods was trending in both India and Pakistan, and a #KashmirFloods TwitterMapp was created to aid those in Srinagar (the Indian capital of Kashmir). This city was among the hardest hit, with hundreds stranded on their roofs for days as rescuers worked to respond to the high demand.