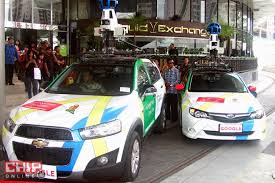 Street View images are now available for Jakarta, Bogor, Surabaya and Denpasar. There are also 360-degree images of Indonesia's Komodo National Park.
The close alignment with Indonesia's tourism agency meant that the company has not faced the backlash that has accompanied similar local mapping efforts. The country's hope is that these images will help spur more tourism and economic investment.
Other countries in Asia have already been mapped or are underway, with recently released Street View for Cambodia, joining Japan, Taiwan, Hong Kong, Macao, Singapore, Thailand and Bhutan.