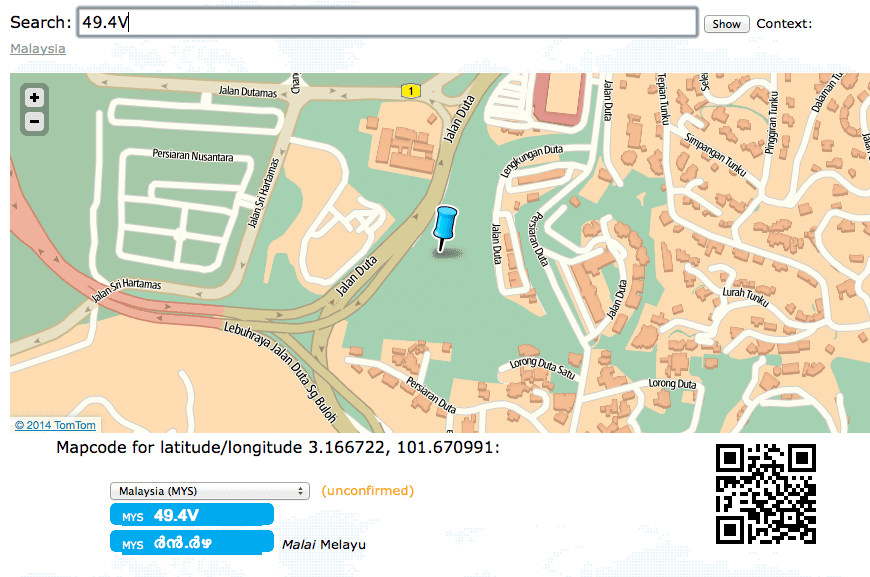 Mapcodes are a four to seven character string that are generated via free software by entering in your latitude and longitude. For example, entering 3.146172, 101.726532 returns the mapcode SK.16. In subsequent searches on a TomTom device, you can simply enter in the much shorter code.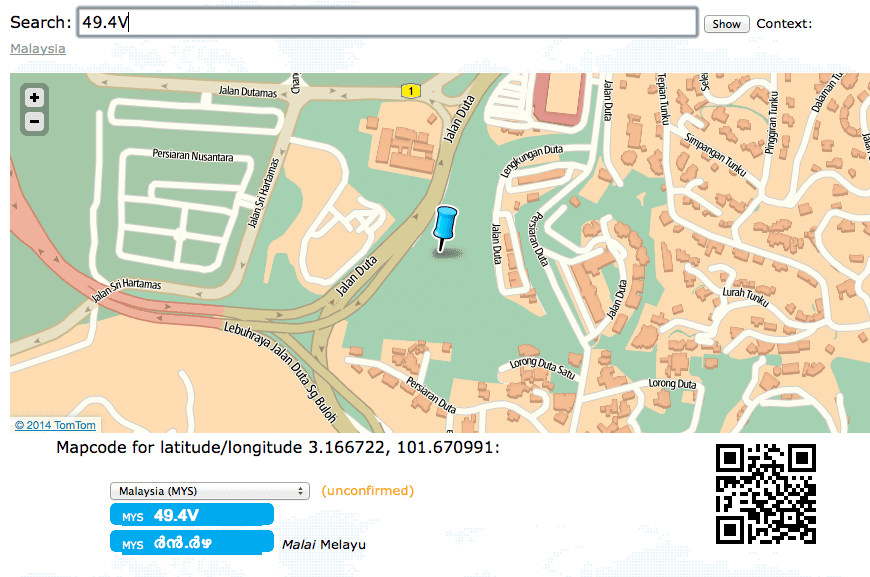 This reliable and easy-to-remember solution is being touted by the non-profit Mapcode Foundation. The Mapcodes are an open source project where the codes and developer tools are free.
In much of the world, directions are given based on landmarks, such as "take a right just past the big Banyan tree." While this method has worked for locals for a long time, it often fails at the final destination and does not work well for deliveries. With Mapcodes directions become so much more efficient, and it doesn't require a full-scale addressing effort by government entities.
The Mapcodes are precise to a few meters and can scale down to 16 cm, which is good for most navigation functions. The Mapcodes are based on population density, and they cover more than 70% of the Earth.
TomTom is supporting this algorithm-based technology, and they hope that other companies and organizations will embrace it as well.
Learn more about Mapcode here.