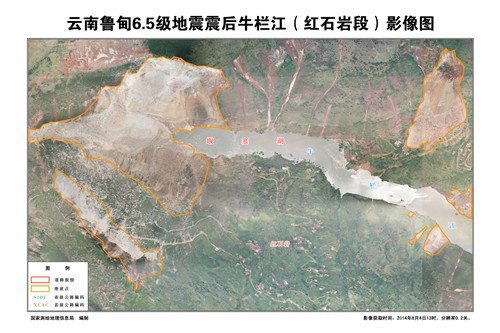 The 6.5 magnitude earthquake hit Ludian County, Zhaotong City in the Yunnan Province on August. 3. The mapping emergency response team was immediately dispatched with their aerial drones to assess the damage.
The aerial drone imagery is being combined with post-disaster satellite imagery, maps and other sources to communicate to first responders, and to prioritize recovery work.
The data from the drones has been processed to show damaged houses, blocked roads, dammed lakes and landslide areas. Emergency workers receive both these detailed images and maps of the damage, as well as maps and imagery of the area prior to the earthquake. This data is combined with GIS data of population, public health institutions, government enterprises, economic details, road networks, and other details.
The National Geomatics Center in Zhigang is providing technical personnel on-site to support emergency services.
These images are publicly available on the NASMG website, www.sbsm.gov.cn.
Source: NASMG