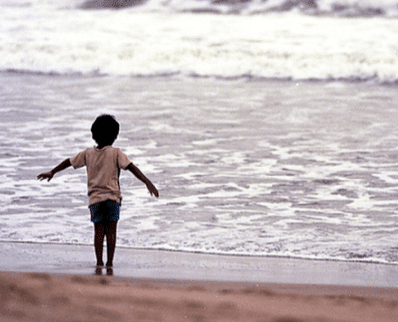 Amid the estuaries mapped along India's west coast, one of the dominant shoreline types is mangroves, which are a preferred habitat for many migratory birds as well as other species sensitive to oil.
There are three main components: shoreline habitats (as was mapped in the Indian project), sensitive animals and plants, and human-use resources. The shoreline and intertidal zones are ranked based on their vulnerability to oil, which is determined by:
Shoreline type (such as fine-grained sandy beach or tidal flats).
Exposure to wave and tidal energy (protected vs. exposed to waves).
Biological productivity and sensitivity (How many plants and animals live there? Which ones?).
Ease of cleanup after a spill (For example, are there roads to access the area?).
The biology data available in ESI maps focus on threatened and endangered species, areas of high concentration, and areas where sensitive life stages (such as when nesting) may occur. Human use resources mapped include managed areas (parks, refuges, critical habitats, etc.) and resources that may be impacted by oiling or clean-up, such as beaches, archaeological sites, or marinas.
Many countries have adapted the ESI data standards developed and published by NOAA. India developed their ESI product independently, based on these standards. In other cases, researchers from around the world have come across ESI products and contacted NOAA for advice in developing their own ESI maps and data.
Source: http://usresponserestoration.wordpress.com/2014/06/23/with-noaa-as-a-model-india-maps-coastal-sensitivity-to-oil-spills/