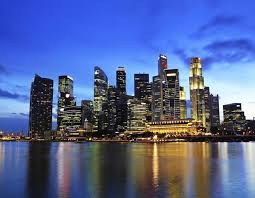 Unveiled at the opening of the Infocomm Media Business Exchange (imbX) event, these new building blocks are aimed at bringing together policies, people, and technologies in a concerted fashion that will help the country realise its smart nation ambition.
Singapore has made good progress establishing the backbone infrastructure to support big data and analytics, Internet of Things (IoT), and other transformational ICM technologies outlined in its Intelligent Nation Masterplan (iN2015), said Dr Yaacob Ibrahim, Minister for Communications and Information, during his opening address at imbX.
The country is now working on its next 10-year masterplan, which will focus on developing smart communities driven by intelligence, integration, and innovation.
"Our goal is to establish Singapore as a smart nation that taps the potential of infocomm and media (ICM), and that nurtures innovative talent and enterprises. In this way, the ICM sectors can bring about economic growth and social cohesion, and better living for our people," Dr Yaacob said.
A key component in this vision is the new Smart Nation Platform (SNP), which is built around three focus areas: Connect, Collect, and Comprehend. This will further Singapore's capabilities in pervasive connectivity by building new infrastructure and common technical architecture to support a smart nation ecosystem.
It also includes plans for an operating system that allows all public agencies to connect to, so essential sensor data can be anonymised, secured, managed, and shared.
"Insights gained from this data would enable us to better anticipate citizens' needs and help in better delivery of services," Yaacob said.
An anticipatory government will pave the way for issues to be resolved before they are raised by the general public, allowing citizens to be better served through improved policy planning and the creation of citizen-centric services. For instance, better data and analysis will allow more cleaners to attend to HDB estates that have more litter.
The smart nation platform will also provide access to greater and meaningful information, enabling citizens to make better decisions related to transport, health, and other services. It also can offer access to rich-data and innovative products and ideas, leading to the creation of solutions that can better the society as a whole. Better data insights can further help businesses improve their operations.
To drive Singapore's vision to become the world's first smart nation, the government-led by the Infocomm Development Authority (IDA)–will facilitate the rollout of systems where needed.
One such project involves Above Ground (AG) Boxes to facilitate the collection of essential data. These serve as all-in-one containers with power and fibre connectivity, and can power data sensors from different government agencies. The boxes reduce the need for unnecessary groundwork, hence, reducing deploying time and cost.
IDA is aiming to install the AG Boxes in common outdoor areas where there is demand for sensor-based technologies, such as bus stops, parks, and traffic junctions.
To improve the communications backbone needed to support smart nation, there are further plans to commence Heterogeneous Network (HetNet) trials to explore areas such as seamless roaming within a mobile operator's network, resource sharing of spectrum and energy efficiency, peak data rates, and quality of service and user experience.
If successful, Dr Yaacob explained that HetNet will provide consumers with more consistent experience as they roam across different types of networks.
He added that IDA will host an industry briefing on 1 July with more details about the trials, which are expected to begin next year.
Testbed for a smart nation
A series of other trials is also in the works to provide a glimpse of how a smart nation will take shape. To be rolled out in the upcoming Jurong Lake District (JLD), these pilots will assess the use of various technologies such as video analytics to more efficiently detect traffic conditions at junctions, autonomous vehicles to ferry passengers along paths for the first or last parts of their journeys.
JLD will be the largest commercial and regional centre outside Singapore's Central Business District, and has been identified to be a mixed-used urban precinct characterised by sustainable development and connectivity.
At least 15 trials involving more than 20 partnering companies will be rolled out from the third quarter of 2014, and will see over 1,000 data sensors deployed in three main areas: urban mobility, sustainability, and improving sensing and situational awareness. Various government agencies will also be part of the trials, including Jurong Town Council, Land Transport Authority and National Parks Board.
One such pilot is the uClim, a web-based service that aims to empower planners with real-time environmental information such as temperature, relative humidity and air quality to enable them to monitor, quantify, and visualise microclimates. Led by BioMachines, the trial will assess the potential for urban planners, for example, to use uClim to plan, design, and take action in creating comfortable outdoor spaces for social gatherings.
Another trial involving ST Electronics will test an automated system for detecting people smoking in prohibited areas. Using advanced video sensing technologies, this system can potentially enable more optimised deployment of public officers assigned to monitor such activities and improve overall quality of environment for residents.
There are also plans to leverage technology to provide services and applications that can benefit Singaporeans through the IoT@Home initiative.
IoT applications are evolving and different types of smart devices are being designed for use in homes, including wearables and home appliances. However, such solutions typically work in silos and their functions are limited within the device.
The IoT@Home initiative aims to address this challenge by enabling seamless interoperability between connected smart devices when applied in a home setting. It involves working with the industry to identify relevant open standards and open architecture, as well as developing and testing innovative IoT application for homes. The initiative focuses on key areas of applications that include wellness, active ageing, home-based care, and sustainable living.
An Industry Working Group has been set up within IDA's IT Standards Committee to identify relevant open standards that are appropriate for the home setting and establish a set of Technical Reference.
Industry players also will be invited to join IDA in a series of engagement sessions to discuss and exchange ideas on potential IoT products and services that can be developed for Singapore homes.
In addition, IDA is looking at various initiatives to encourage students and the general public to get involved in technology, grow high-technology companies, and inspire innovations within the local technology industry.
One such initiative is the launch of IDA Labs on Wheels, an educational bus that features Game Technology to attract students into the realm of technology. The bus will travel to schools and host fun activities such as coding a game in an hour, tinkering with gadgets, and programming robots. This is aimed at exposing students to expansive possibilities that can be created with technology and, hence, enticing them to pursue their studies or career in technology.
The game industry can significantly help to "humanise" technologies and drive higher rate of adoption. IDA is keen to use Game Science and Technology to fuel developments in advanced research, knowledge, and innovations.
Games help turn fantasies into reality. Games company Mattel, for example, made brain-computer interface technology relatable to people by creating Mindflex, a toy that allows players to control game pieces with their brainwaves.
With the various pieces lined up for deployment including the SNP, HetNet and AG Boxes, JLD serving as a testbed, and ongoing collaboration with industry partners, Singapore is confident it will achieve its goal to become the world's first smart nation.
Dr Yaacob said: "Singapore is firmly committed to collaborating with businesses and the community to realise our vision of a smart nation. More importantly, it will allow cities like ours to learn, adopt, and innovate in a constantly changing environment."
imbX is happening this week until 20 June at the Marina Bay Sands Singapore. For more info, please see www.visit-imbx.com.