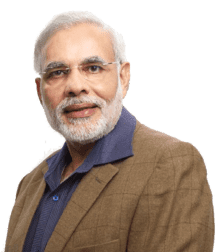 BISAG is the state level nodal agency to facilitate the use of spatial and geo-spatial technologies for planning and development activities pertaining to agriculture, land and water resource management, waste land, watershed development, forestry, disaster management, infrastructure and education.
GIS is particularly taking hold as an urban planning tool for the creation of smart cities throughout the country as well as to redevelop exisiting cities with more modern infrastructure and improved services. The state government of Uttar Pradesh has pledged a redevelopment of all 630 cities using GIS as part of the national urban renewal mission, and other states have made similar redevelopment goals with GIS central to planning.
GIS is seen as a key enabling technology for infrastructure and utility improvement in all of India, improving efficiency as well as transparency.
View this detailed video promotion of BISAG, featuring the former Chief Minister, with details on how the technology drives the management of the state:
Sources: The Hindu, Times of India