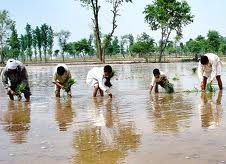 The reports from the new lab will aid policy makers and planners on the quality and quantity of crops to be expected, helping ensure food security for the nation. Among the main crops to be monitored are rice, wheat, sugarcane and cotton.
The agents of the Crop Reporting Services Centre were given mobile phones to collect and report field conditions to the laboratory.
On staff are experts in remote sensing and geographic information systems that have been trained by Suparco and the University of Maryland on the details of crop reporting.
Source: Dawn