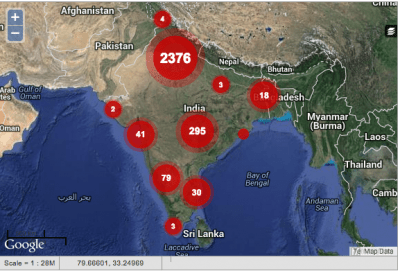 Safecity asks people to pin the location of harassment on a map, sharing a summary and photographs of where the event happened. So far, there have been 2,700 incidents reported.
These experience-sharing mapping sites place an awareness of dangerous pockets within cities for women to travel alone. They also alert authorities so that increased policing can be applied to mitigate the issues.
The next step is to integrate these reports with local law enforcement efforts.
Source: Rising Voices