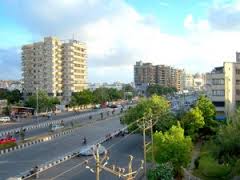 Microsoft has just selected Surat for their CityNext initiative, which is underway with systems to provide citizen acess as well as to help warn and mitigate for natural disasters. The aim is to integrate the digital world with the real world, with the aid of GIS. The city also hopes that the new data and systems will streamline the planning and development process.
Dholera is another smart city underway, with plans for renewable energy and with Internet, gas, water and electricity all delivered via smart grid technologies. The city is along a critical economic zone in the Delhi-Mumbai corridor.
Smart cities are being adopted worldwide for their promise of better city management decisions the are coupled with economic growth and enhanced livability. These approaches combine many existing systems in a more integrated manner for a holistic view of municipal management.
Sources: Times of India, The Guardian