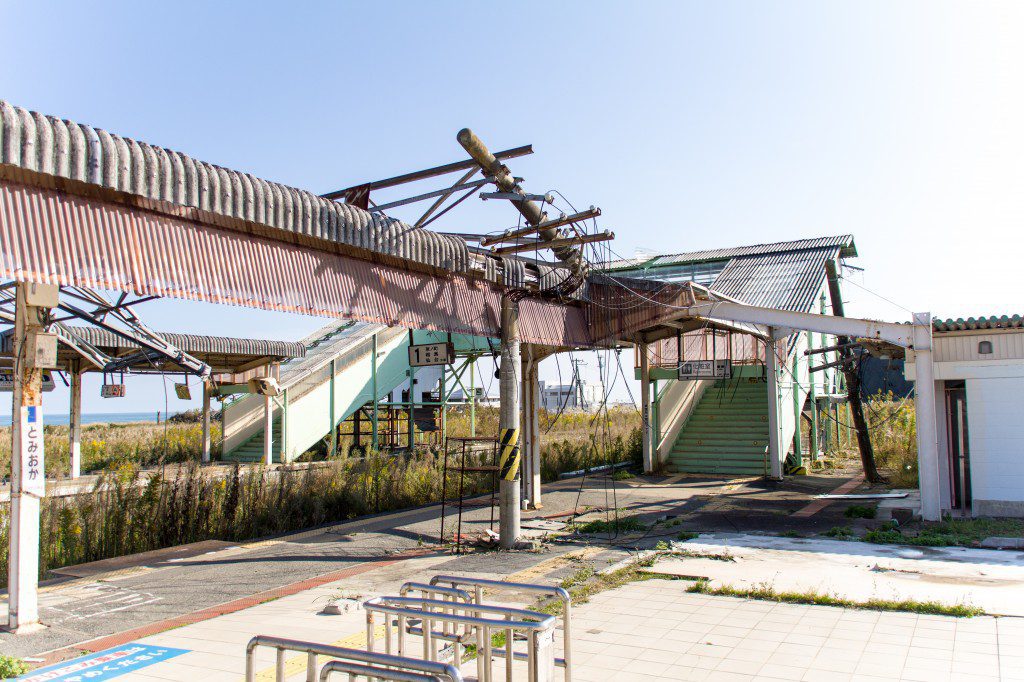 The drone-eye view provided an update on the status of cleanup and reconstruction efforts in these cities. The unique perspective was captured using senseFly eBee drones for mapping and Pix4Dmapper software for data processing and orthomosaic generation. Mapbox hosts the data.
IIDATE: While 60 km north-west of the Fukushima Daiichi power plant, this village was directly inline with prevailing winds during the explosions of Units 1, 3 and 4, and received some of the highest levels of contamination. Workers in the town were actively processing and moving contaminated soils to a storage facility.
HISANOHAMA: A village 30 km south of Fukushima Daiichi with much of the earthquake damage repaired, but with low-lying areas still deeply impacted by the tsunami. Building foundations are all that remains of many of the buildings.
TOMIOKA: This town just 10 km south of Fukushima Daiichi has yet to be cleared of damage. Click for a GigaPan image that shows the desolation in high resolution (c) MAPconcierge/GigaPan.jp CC BY).
The data collected during this mission was first presented by Taichi to the Japanese government and to members of the local governments of affected municipalities at the Geospatial Expo in Tokyo last November. It has since been presented at various other local conferences, including the Race for Resilience – DRM Hackathon and as part of a keynote at the Recovering Symposium in Sendai by TOYOTA Foundation.
For photos of the mission check out the Drone Adventures photo gallery.
Source: Drone Adventures