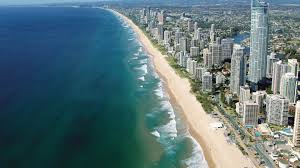 The legislation would set aside priority agriculture areas in order to protect the most productive land.
This latest reform follows the Regional Planning Interests Bill that passed in Nov. 2013. Thanks to that legislatio, regional plans are in place for Central Queensland and Darling Down, with a draf in place for Cape York. These and future regional plans are being rolled out individually, and the overall legislation aims to provide a further framework for collaborative and long-term planning.
One of the centreal elements is the aim to blance land holders rigts with tenement holders in mining and petroleum extraction. Critics have complained that the new law restricts petroleum and mining concerns for the first time, with impacts to the regional economy.
Many of the reforms are aimed at local goverment, with more input on a local level for development and land use planning. There's an optimistic hope that this legislation will lead to more development with an increase in construction jobs and more affordable housing.
Sources: ABC News; Clton Utz; GovernmentNews