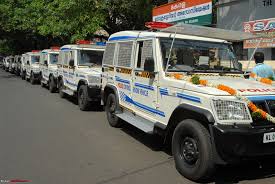 The Integrated Computer-Aided Dispatch platform aims to improve the time it takes to respond to emergency calls by the public, and will also help efficiency by integrating with other emergency services such as medical, fire and disaster management.
This project taps into the 'Nirbhaya Fund' which was set up in 2013 to support women's safety.
The platform will include GIS and GPS-based dispatch and routing. Each alarms from panic buttons, landlines and mobile applications will be recorded and tracked.
The program will be ging with the creation of control rooms in 114 cities and districts nationwide. The aim is to cover 32.6 per cent of the total population or 391 million people. This will include high crime areas and cities with population of over a million.
The project involves a total cost of INR 3.21 billion (US$ 52 million) of which INR 153 million (US$ 2.5 million) has been set aside for central monitoring and evaluation of the project.