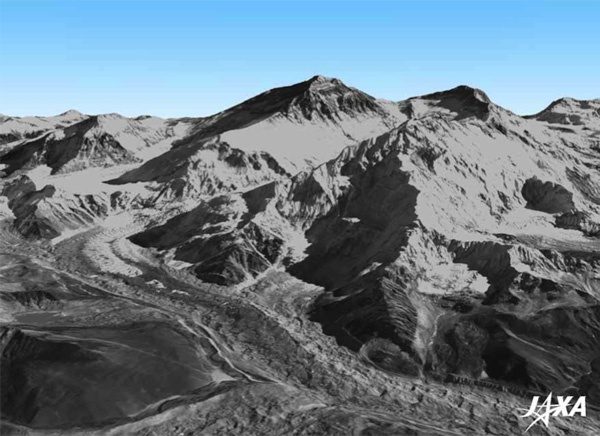 The DAICHI satellite has collected 3 million cloudless images with the Panchromatic Remote-sensing instrument for Stereo Mapping (PRISM) aboard the satellite. With an expected spatial resolution of five meters, it greatly improves upon the 90 meter global elevation data that was collected by the Space Shuttle and released in 2003. It also improves upon a joint elevation model with a 30 meter resolution that was undertaken alongside the United Sates and published in 2009.
Work on this global 3D map compilation will begin in March 2014, with completion by March 2016. Through initial tests, JAXA is able to process and compile 150,000 maps per month. Further process improvements are expected with greater automation.
This is an ambitious project that requires a great deal of work. JAXA intends to make the data available free of charge, and asserts that this product from Japan will soon become the standard base map for all global digital 3D maps.
Source: JAXA