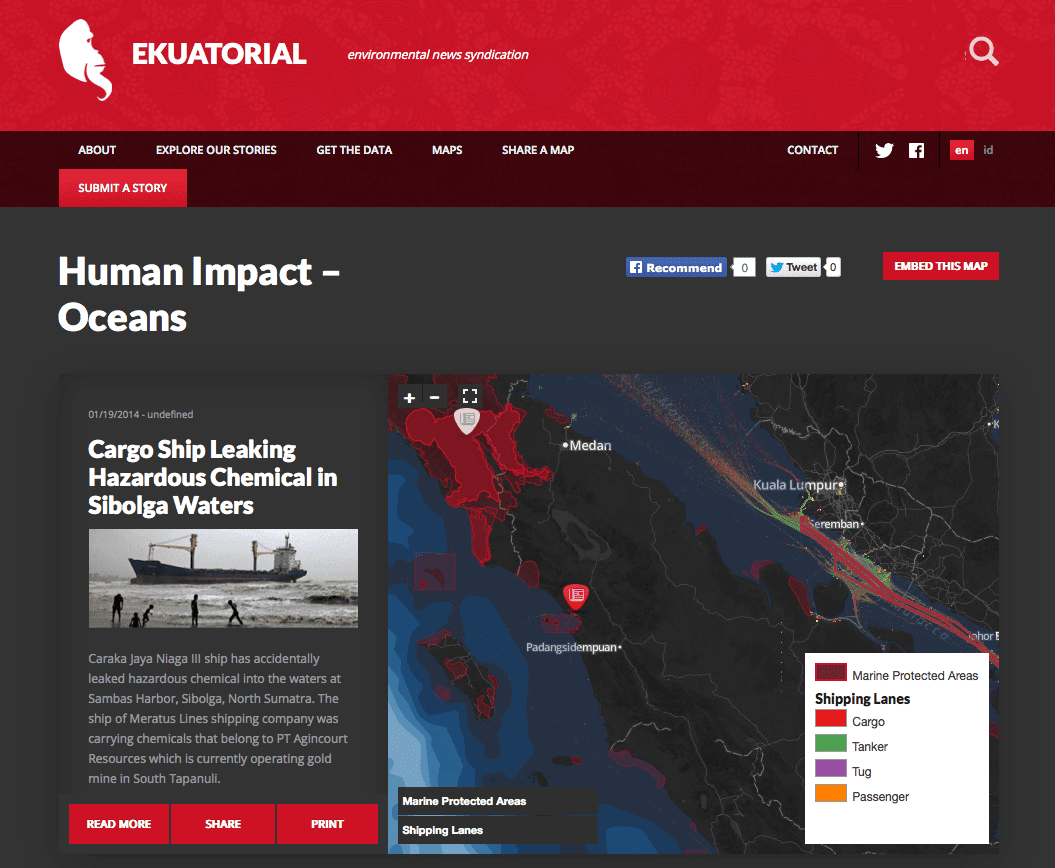 The new site gives journalists the ability to tell a deep local story through data visualization and data gathering to help illustrate environmental change. This new site roughly follows the lead of InfoAmazonia for up-to-date data and visualizations of the forests within the Amazon basin, including interactive mapping. Maps tell the story of environmental topics and can be easily shared or embedded in different websites or shared through social media.
GeoJournalis comes with its own set of guidelines in the GeoJournalism Handbook, with a set of online tutorials and guidance on the unique storytelling techniques that are unlocked through mapping.
Ekuatorial is a collaboration between the Society of Indonesian Environmental Journalists (SIEJ) and the Earth Journalism Network with technical assistance from the EcoLab and funding provided by the Packard Foundation's Western Pacific program, Ekuatorial takes the lessons learned from InfoAmazonia and adapts them to the Indonesian context.
GeoJournalism is taking many forms around the world.
A site called Oxpeckers by South African journalists tracks rhino poaching in the country's national parks
Landquest by Kenyan journalists reports how both international development and private financing are being realized on the ground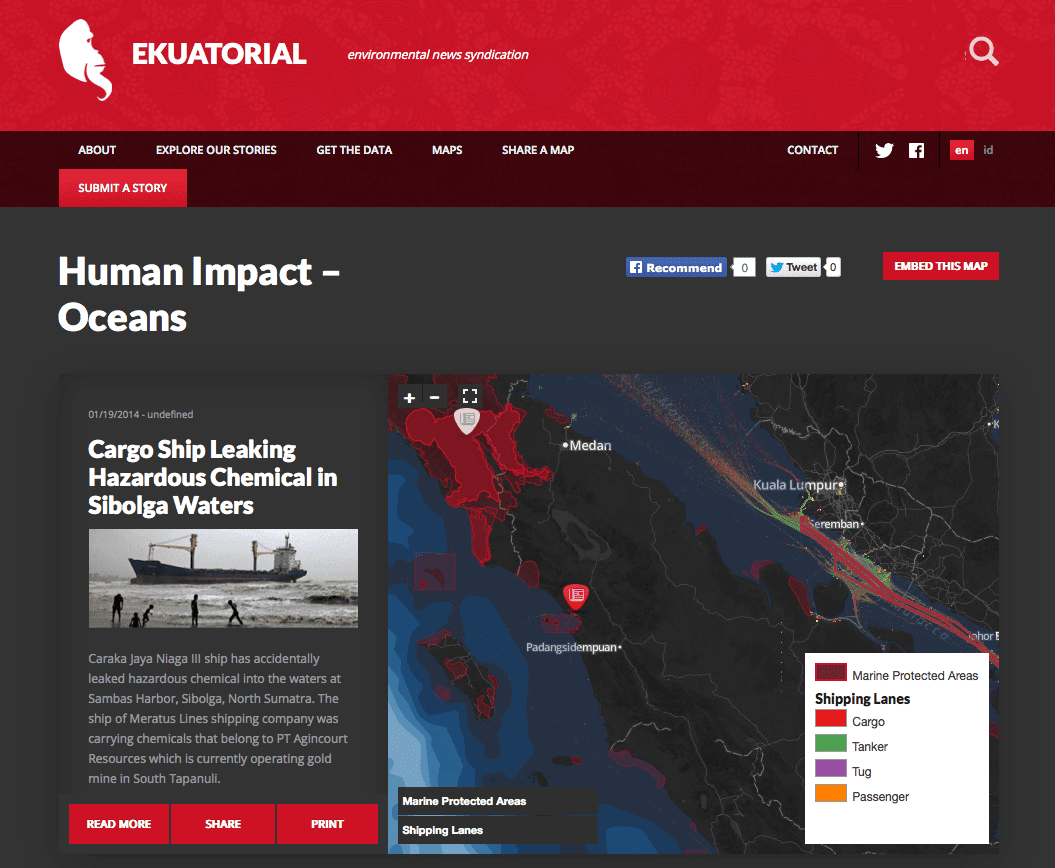 Visit Ekuatorial here http://www.ekuatorial.com/
Source: Internews