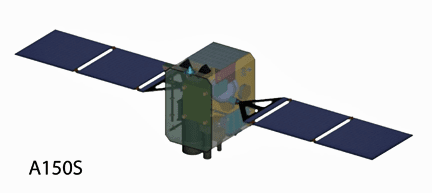 This satellite will mark the first Singapore-made commercial satellite, and there are hopes that the satellite will be the first of many that the country produces in order to take advantage of the US$300 billion per year space industry. The Singapore government is currently supporting 11 space projects with a budget close to S$12 million to jump-start this sector.
ST Electronics has partnered with both SPOT Asia and Satrec Initiative for the distribution of the imagery, and images from the satellite are expected to be available for distribution by early 2016.
"It gives us a very high availability of imaging, which provides almost real-time information to people who need it," said Tang Kum Chuen, president, Communications & Sensor Systems Group at ST Electronics (Satcom & Sensor Systems). "For example, if you are conducting a disaster relief operation, you want a real-time picture of what is happening, and you want to have as many pictures as possible and as quickly as possible."
Potential uses for this imagery include disaster response, environmental monitoring, maritime security and urban planning.
Sources: Malaysian Digest, SatNews