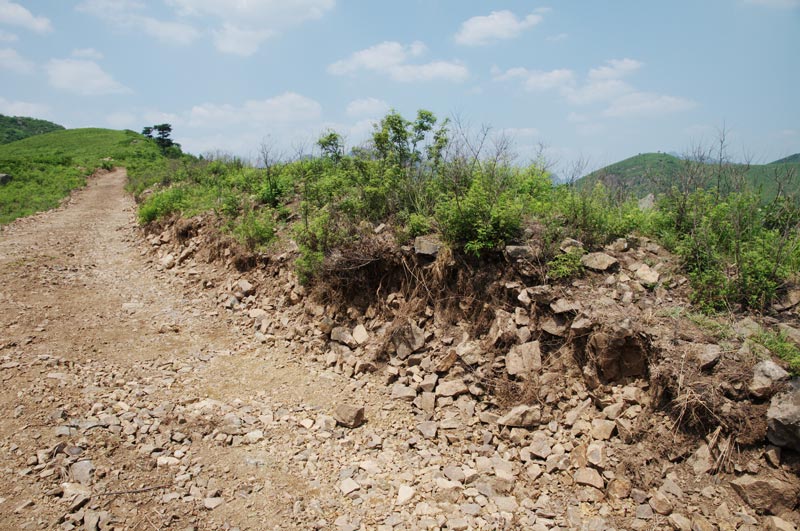 The Qi Wall has been tracked across more than 50 km, with remnants of its rammed earth remains visible and traceable. This mapped portion is estimated to be only 1/12th of its full extent.
The wall follows contours of the terrain, sticking to ridges to retain the highest elevation possible. Worker would have carried soil to the tops of these ridges and pounded the earth along with water to achieve heights as great as 15 feet.
The mapping effort is led by Gary Feinman, Curator of Anthropology at the Field Museum, and Professor Fang Hui of Shandong University. The Sino-American team is meticulously documenting both the path of this early great wall and recording its long-term relationship to settlement patterns in the region.
"This was a major effort, because the wall follows ridges into mountainous areas that would have been very difficult to reach with great volumes of earth," Feinman said. Today, the wall is best preserved at these higher elevations where it likely was most difficult to erect, but where it is not endangered by subsequent farming and flooding.
The wall would have been effective in slowing down large infantries that would have needed to scale it, dragging carts and supplies, in order to cross into disputed territory.
Source: Field Museum