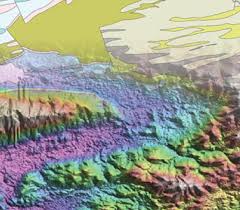 The geophysical survey system includes magnetic, specrometric, and gravit sensors to help better map resources and help develop mining operations.
"Only six other countries, Australia, UK, the US, South Africa, France and China have this. This will help us go beyond traditional methods of conducting geophysical surveys and will help us map our resources better," S K Wadhawan, Director General, GSI said.
This instrument is part of a long-term plan to modernise the GSI. The organisation continues to modernize their labs, and they have also commissioned a ship that can detect minerals under water.
The country has only mapped roughly 10 percent of their resources, so these new instruments will help greatly in the assessment of minerals.
The helicopter is set to go on its first mission next week, with prospecting for copper in Hassan.
Sources: Times of India