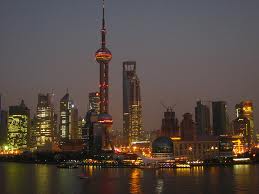 The criticism from some quarters is that this change won't impact development much as local governments are too focused on growth and are refunding industrial developers through different mechanisms, including direct refunds. The practice of encouraging production and job growth often pits several localities against one another in bidding warms that often reimburses for more than the land is worth.
China's approach to local land reform has central authorities urging a minimum prices and offering lands in more public and transparent tenders. The deals often are conducted under the table however.
According to a story in the South China Morning Post:
"China, with more than 1.3 trillion people to feed and a policy of relying mainly on domestic production for food, is firmly defending the red line of a minimum 1.8 billion mu (1.2 trillion sq metres) of arable land, although the country's latest land survey found a better-than-expected 2 billion mu of arable land in 2012."
The tension between different land use in the country seems destined to continue as the priorites as a country are focused on economic production and job creation, which requires new development and is incentivized with cheap land.
Source: South China Morning Post