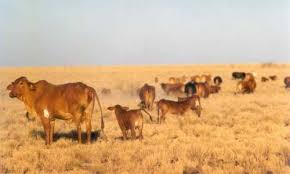 DNRM partnered with mapping giant Esri Australia to develop the first-of-its-kind tool, which draws on Geographic Information System (GIS) technology to visually represent stock route data via an interactive 'smart map'.
Esri Australia Managing Director Brett Bundock said the system sets a new benchmark in the deployment of GIS technology – particularly in establishing a cross-authority collaboration tool.
"GIS technology is widely known for delivering considerable productivity gains to organisations; however this is the first time the technology has been used to provide all councils with a single state-wide view of stock route information," said Bundock. "The technology delivers an unprecedented level of clarity and precision to support decision makers – whether they're determining the most appropriate route for cattle movements, or issuing travel permits to stock owners. In terms of GIS technology deployment, this system represents a paradigm shift – and it will no doubt serve as a blueprint for cross-organisation collaboration in other sectors, such as emergency services."
In the past, councils had been using leegraph and phones to communicate that routes that were open and closed, and what water stations along the route were operating. The web-based ssytems clearly identifies all tralveling stock along sections of the network, along with details on land available for grazing along the route.
Visit Queensland's stock route network and the new online management system at http://www.dnrm.qld.gov.au/land/accessing-using-land/stock-routes