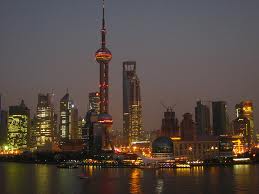 To date, a trial has been underway with 484 square kilometers already collected in Huangpu and Jiading districts using both GPS and aerial mapping data and techniques. The preparation work for the broader collection effort is completed, followed by 24 months of collection that is scheduled to be completed in June 2015. The model and analysis phase, including a census report, will take place between July and December 2015.
This local effort is part of a much broader nationwide census on geographic conditions. China is gathering geographic information on a massive scale to help with nationwide development plans as well as environmental conservation efforts.Vice Premier Zhang Gaoli has said the census will also help grasp the development potential of resources and the environment in an accurate and scientific manner, so as to prevent various risks and challenges. Zhang also heads the census team.
The Smart City project is inline with the country's objective for intelligent, energy efficient, and better managed urban environment that enhances quality of life.
Source: Shanghai Daily