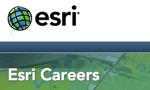 While Esri has been supporting GIS users in China for 20 years, they are now opening a research and development office in Beijing to provide more localized software and services. The Esri Software Research and Development Center will encompass software development for Web mapping, mobile mapping, ArcGIS desktop, and ArcGIS Online, while also providing a means for China data creation and localization of software solutions.
In order to meet the needs in the region, Esri is actively recruiting for programmers in Web design, Flex, Mobile and 3D. Desired Web programming skills include experience in .NET, Silverlight, Flex, WPF, Java, mobile product development (Android, iOS, Windows Phone 7), and 3D technology (OpenGL, GLSL, Cg, C++). The software development team will work with the development team at Esri headquarters in California.
The Beijing location puts the office in area that is well know for software development, that is close to academic and educational organizations, and that offers proximity to the distributor, Esri China.
To apply for these positions, you may send your resumé and cover letter to [email protected]