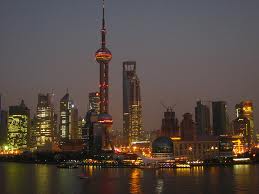 The pilot program to build cloud platform capacity for cities has already begun, with a pilot program for 90 cities started in January that includes Taiyuan, Guangzhou, Xuzhou, Linyi, Zhengzhou, Chongqing, Wuhan, Wuxi and Zibo. The computing power, along with city management systems, and geospatial data are the enablers for such smart city projects as transportation management, utilities, environmental monitoring, healthcare, security and education.
The National Administration of Surveying, Mapping and Geoinformation has reported that the efforts to create digital cities have already resulted in 30 billion yuan (4.86 billion U.S. dollars) of value for the geoinformation service industry. The next phase to make use of this data for operational efficiencies stands to compound the benefits for society.
China is looking to add an additional 50 cities to the smart city pilot projects, given that there is a fund of 440 billion yuan (70.3 billion U.S. dollars) that has been made available for these projects. The fund is being managed by the Ministry of HOusing and Urban-Rural Development (MOHURD), with some funds coming from institutional investors.
China is out in fron in demonstrating the benefits of digital city modeling, and the value that this geospatial foundation provides for building subsequent smart city components. With the country's drive for urbanization, the next wave of benefits are centered on low-carbon architecture and better urban management for greater efficiency.