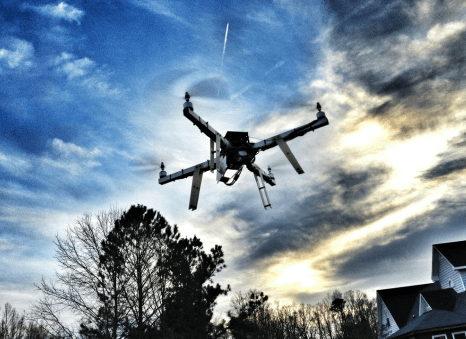 The primary hardware components for this setu are Arduino-based ArduPilot, the world's first universal autopilot for planes and multicopters and APM 2.6 another autopilot hardware setup from 3D Robotis.
Both of these hardware can run a variety of powerful free UAV software systems that include:
APM:Plane, a pro-level UAV system for planes of all types
ArduCopter, a fully-autonomous multicopter and heli UAV system
ArduRover, a fully-autonomous ground-based vehicle system
These systems are capable, and there are a number of bulletin board entries on the DIY Drones site for those that are interested in doing aerial surveying and photogrammetry, as well as those that are interested in creating a UAV for agricultural mapping. The aerial platforms and software are certainly capable for this kind of operation, yet there's still a lot of give and take in terms of the best platform (plane or multicopter) and the power supply and camera best suited for the job.
In parallel to the development work being done on DIY Drones, is the crowdfunding site Kickstarter, with a number of intriguing hardware development projects. Chief among these is a project called Piksi from a company called Swift Navigation that is working to develop an RTK (Real Time Kinematic) GPS system for UAVs. A highly-accurate GPS system could make an incredible difference in the ability to control the motion of a UAV for a wide variety of applications that require the 4 cm precision that is available with RTK.
As the drone revolution takes hold, the DIY market is a direct throwback to the kinds of plans and components that were present in the transistor revolution. If you're technologically inclined, all the building blocks to develop your own UAV platform, complete with flight planning software, are there.
If you're not interested in developing your own system, rest assured that commercial providers will take advantage of the DIY advancements to improve the turn-key capabilities of these systems. Today's commercial drones/UAVs are all geared toward ease of use, where you launch, flight plan and process very automatically. Just imagine the possibilities as these platforms become more accurate, easier to use, more accurate, and with longer flight times to cover larger areas.